I'm starting a new themed post series called (drumroll…) "Weekly Wants," which, as you can imagine, shares three things I'm currently lusting after.
While I'm not sure I'll always have a theme beyond items I want, this week's collection is centered on being "at home." As a new homeowner, there are those little everyday comforts that I'm truly relishing: lounging with B on a warm summer night; having our own address; decorating how we'd like, when we'd like. The three pieces I've chosen this week reflect those little things.
(Please note that I have not been endorsed at all for these selections! I'm really, truly just picking things I want to buy! All the images link to the specific item shown, too!)
My first choice this week is a stunning, floral robe from silkandmore on Etsy. This shop is run by a "twenty-something woman" names Shikha out of India. With 8,806 reviews, you can tell that she's a hit! Several comments are from brides or bridal party members extolling her lovely kimonos and kaftans, explaining that they're perfect for getting ready for the big day.
I'm not getting married in the near future, but I love the elegance of so many of her pieces. They're richly colored, made from a soft, light cotton, and are easily customizable. Shihka allows for any color, height, or width variation needed. While I can't find the exact listing that mentioned it, I also love the fact that she mentions that she finds cloth that wasn't yielded by unfair labor, nor is this a mass-produced commodity. She's working on these robes by herself or with her family to ship them out worldwide. Fabulous!
Next up is a stamp from Tiny Prints. When we bought our house, I desperately wanted to get our moving announcement cards from this site, but had other, larger purchases (you know, like the house itself) that I needed to worry about first.
I just received an email promo and I'm really tempted to indulge in a stamp for B and myself with our home address. In the email, they included a 50% off promo for their popular "Signature Circle," a customizable black self-inking stamp: 0528DEAL50; it's only valid through May 29 at 8:00am (PT), so act fast.
If the "Signature Circle" isn't your thing (it isn't mine either, so no worries!), Tiny Prints has other great options which, again for today only, you can get 25% off with 0528DEAL25. I like these designs personally, but you should explore everything else they have! 
Lastly, another Etsy want: tiny prints from Flapperdoodle! I'm always on the hunt for little, fun pieces to either frame and hang in nooks, pin to the fridge or simply gift to people on a whim. That being said, I fell in love with Kate Gabrielle's artwork a while back and, admittedly, have had at least two or three in my Etsy cart for far too long without buying. The characters in these pieces are evocative of the 1920s flapper: elegant, slim, and sassy — and I adore them all for that reason!
You can get the prints in various sizes, but I'm leaning toward getting two or three 4″x6″ prints (they're only $5 a piece for that size) and hanging them up on this slim wall leading into the bedroom. My favorite — the one I think I've saved for at least three years now! — is "The reading lovers."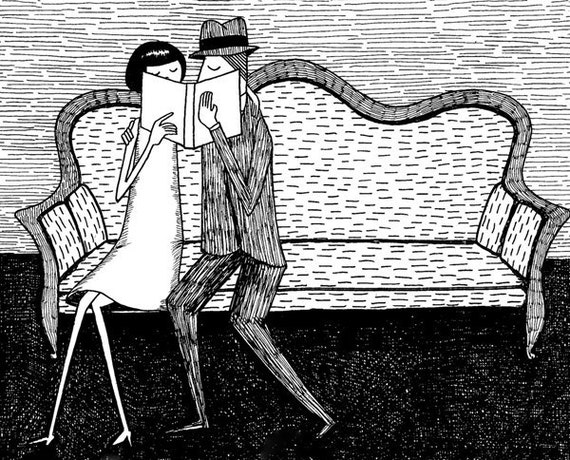 I'm also really keen on "Head over heels" and a quote from Carl Sagan.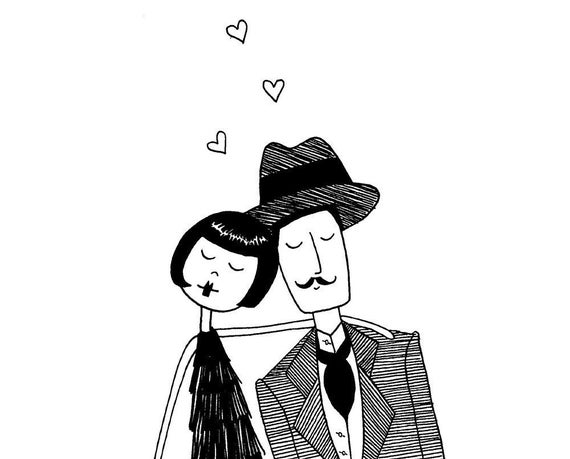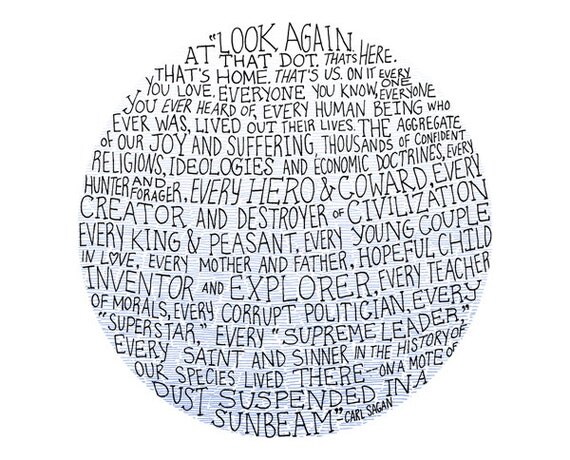 Hope you enjoyed the choices, folks! Let me know if you're interested in this "Weekly Wants" series! And, if so, if there are certain themes you'd like to see in the future! Thanks for reading!